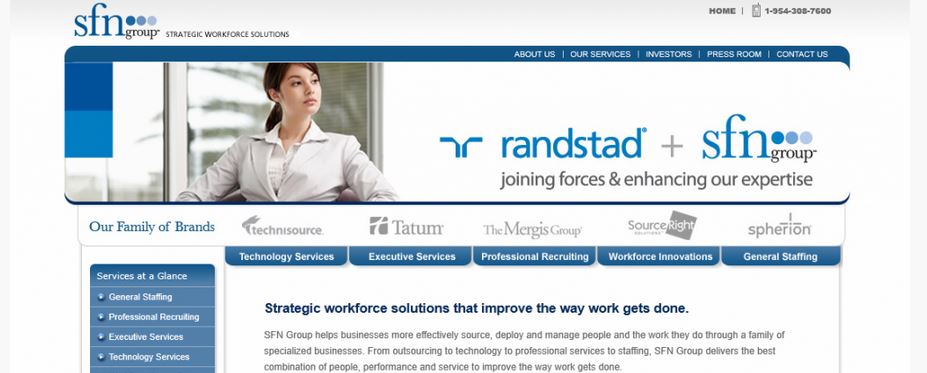 Overview
SFN Group, a diversified staffing and recruitment company, was looking to capture the essential value of its' services in a manner that was relevant among its compeitive set and simple for analysts, investors, press, and customers to understand. Equally important was packaging the company's story in a way that was easy for employees to explain.
To accomplish this, we worked with the leadership team on a re-branding effort that included rolling out a new corporate identity, SFN Group, as well as a consolidated sub-brand strategy that created clear distinction between each of its specialty brands — Spherion Staffing, Mergis Group for professional recruiting , Technisource for technology solutions, Tatum for HR assessments and SourceRight for recruitment process outsourcing solutions.
Creating a cohesive set of corporate and divisional key messages was essential to the successful execution. This included an "elevator pitch" and value proposition statetment across the corporate and divisional levels, which were leverages in the company's new corporate website.
Service
Corporate Messaging
Branding
Competitive analysis
Website strategy
Website design