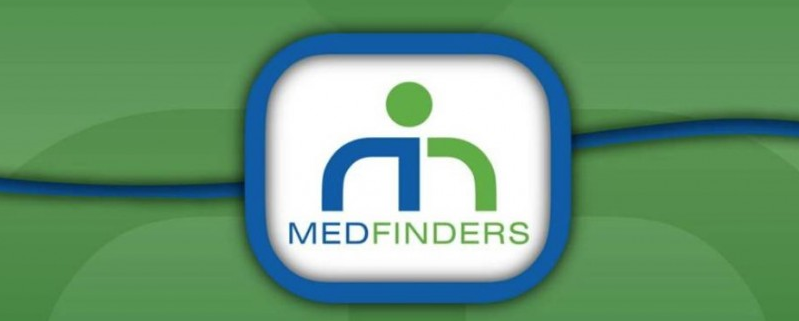 Challenge. The Nursefinders brand was well-known within the healthcare community for nurse staffing. However, as it expanded into physician recruitment, allied healthcare staffing and outsourced workforce solutions, it no longer represented the company's full scope of services. The goal was to identify a new corporate identity that would:
1) Transfer as much of Nursefinders' brand equity as possible
2) Serve as an umbrella brand for the company's specialty divisions
3) Create greater brand extension and a modern look and feel representative of the company's technology-enabled, managed staffing solutions.
Solution. MarCom identified Medfinders as the new corporate identity, with a new wordmark, brand symbol and tagline that conveyed core brand attributes across all eight specialty divisions:
– Innovative and progressive
– Grounded in Healthcare
– Focused on people
– Committed to exceptional care
Results. The corporate identity change served as a platform for reinventing the organization's value proposition articulation – the business case for hospitals engaging in more comprehensive healthcare staffing solutions to meet fluctuating patient demand. Sales representatives were armed with communication tools to include:
– Medfinders website & collateral
– Stationary & signage
– Sales presentation tools
– Online & direct marketing
– Advertising and press outreach
The rebranding effort was successful in improving internal cross-selling efforts and boosting sales targeted at C-level healthcare executives of the company's higher-value, higher-margin solutions.
DETAILS
Client
Medfinders
Service
Brand identity
Brand hierarchy & nomenclature
Website design
Collateral & stationary
Press, client & employee launch